9 tags
9 tags
7 tags
6 tags
9 tags
12 tags
12 tags
6 tags
7 tags
7 tags
DAFFYSAM x DAVY MOURIER | RIEN* EP
Il y a quelques semaines sortait l'édition collector de la BD de Davy Mourier "50 francs pour tout". Cette édition limitée à 500 exemplaires, et désormais épuisée, contenait un CD avec 3 titres, composés et interprétés par moi-même, se basant sur les textes de Davy. Aujourd'hui, histoire que tout le monde puisse en profiter, nous sortons ces 3 morceaux + un inédit en...
4 tags
9 tags
2 tags
8 tags
[CLIP] CITY HUNTER TOKYO
4 tags
5 tags
6 tags
1 tag
5 tags
3 tags
9 tags
CITY HUNTER EP | NOW AVAILABLE
8 tags
[VIDEO TEASER] CITY HUNTER EP
CITY HUNTER EP - TEASER from Daffysam on Vimeo. CITY HUNTER EP 27 MARS 2012 | 2012年3月27日 | MARCH 27, 2012 iTunes, Amazon, Deezer, Fnac, Virgin, etc. http://www.daffysam.com http://www.facebook.com/daffysam http://www.twitter.com/daffysam
1 tag
2 tags
3 tags
5 tags
3 tags
4 tags
7 tags
Pretty As I Wanna Be - The Story of Bernard Purdie
Un mini docu qui tue avec les potos d'Under Kontrol !
6 tags
5 tags
8 tags
[DOCU] TOKYO RISING
En chillant sur le net je suis tombé sur ce superbe documentaire à l'initiative de Palladium Boots. Le docu traite de la ville de Tokyo après les événements du mois de mars. Il est découpé en 5 parties, chacune abordant le sujet sous différents angles, et c'est Pharrell Williams qui joue le rôle d'explorer sur la série. Voici le teaser. Pour voir le documentaire (ce que je...
13 tags
[CLIP] CITY HUNTER NEW YORK
Voici le premier clip extrait de mon EP "CITY HUNTER" (prévu pour la fin de l'année). J'ai choisi "City Hunter New York" pour débuter la trilogie, un morceau sur lequel on retrouve MoShadee, talentueux mc du New Jersey, et DJ Creestal, génie de la MPC et des platines. Le clip en meilleure qualité HD sur ma page VIMEO.
12 tags
[TEASER] CITY HUNTER NEW YORK
LE CLIP ARRIVE TRÈS BIENTÔT !
11 tags
[CLIP] 1995 - La source
1995, ce groupe défonce tout en ce moment. C'est simple, je n'ai jamais vu autant de bons mc's au sein d'un seul et même groupe (enfin oui en cherchant bien on peut trouver mais c'est super rare) ! Du bon son comme il faut le faire, avec des textes de oufs… et en plus ils sont super jeunes les mecs ! Bref, tout ça fait bien plaisir et laisse...
5 tags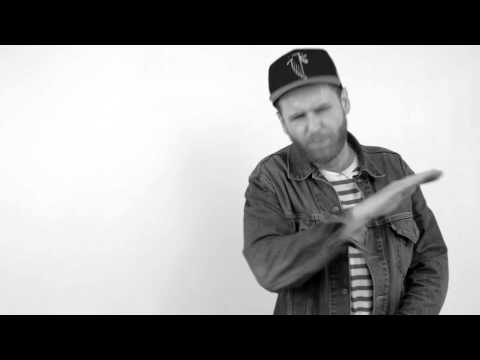 7 tags
BAD MEETS EVIL - FAST LANE
Royce and Slim Shady are back! …et putain ça fait du bien ! Pour ce retour, les deux monstres de Detroit ont sorti des flows de ouf malade sur le morceau Fast Lane. Le clip lui aussi défonce bien sa maman, super bien réalisé, avec un concept original.
7 tags
FRER 200 - BOYZ 2 MEN
Dédicace à VGTAH ! Ouèèèèèèèèh™